Hull and East Riding
Astronomical Society

Welcome to HERAS 2021/22
A member of the Federation of Astronomical Societies
Latest Updates: May 11th 2022
Remember to refresh the page to make sure you always see the latest version
Visit our gallery pages!
Dr. Michael Martin-Smith, former President of HERAS, greets our final speaker for the 2014/15 season, Dame Jocelyn Bell Burnell.
Professor Brad Gibson, director of the E. A. Milne Centre for Astrophysics at Hull University, speaking to us in 2018.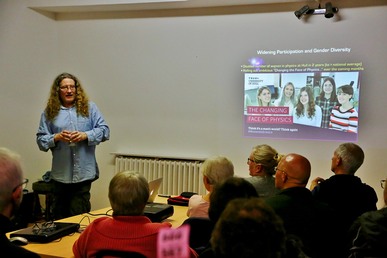 Prof. Ian Morison, Emeritus Gresham Professor of Astronomy, telling us 'The Story of Jodrell Bank' in March 2018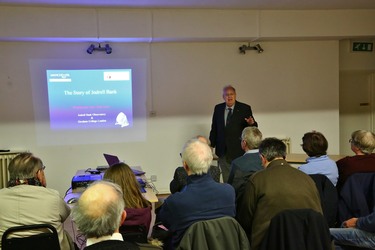 Covid-19: Arrangements for 2021/2022
Our room in the Cottingham Civic Centre is booked for the 2021-22 season, and we restarted there in September! We are now back to normal, meeting on the second Monday of each month, and have returned to our normal start time of 7:30pm. Doors open 7:15pm.
The next meeting is on Monday 9th May 2022. The details of the speakers for this season are here.
If you have images for the Gallery or news for the Events page do send them and the website will be updated regularly.
Take care everyone, and stay safe!
Dr. Chris Arridge of Lancaster University, talking about 'Exploring the Solar System With Robots' in February 2019.
Peter Rea, of the Cleethorpes Astronomy Society, speaking on 'We Choose to Go To The Moon – Personal Recollections Of The First Moon Landing' in September 2019.
Rod Hine, MA (cantab) MIEE MBCS, speaking on 'My Favourite Dishes' (radio astronomy!) in September 2021… the first 'live' meeting after the Covid-19 lockdowns.